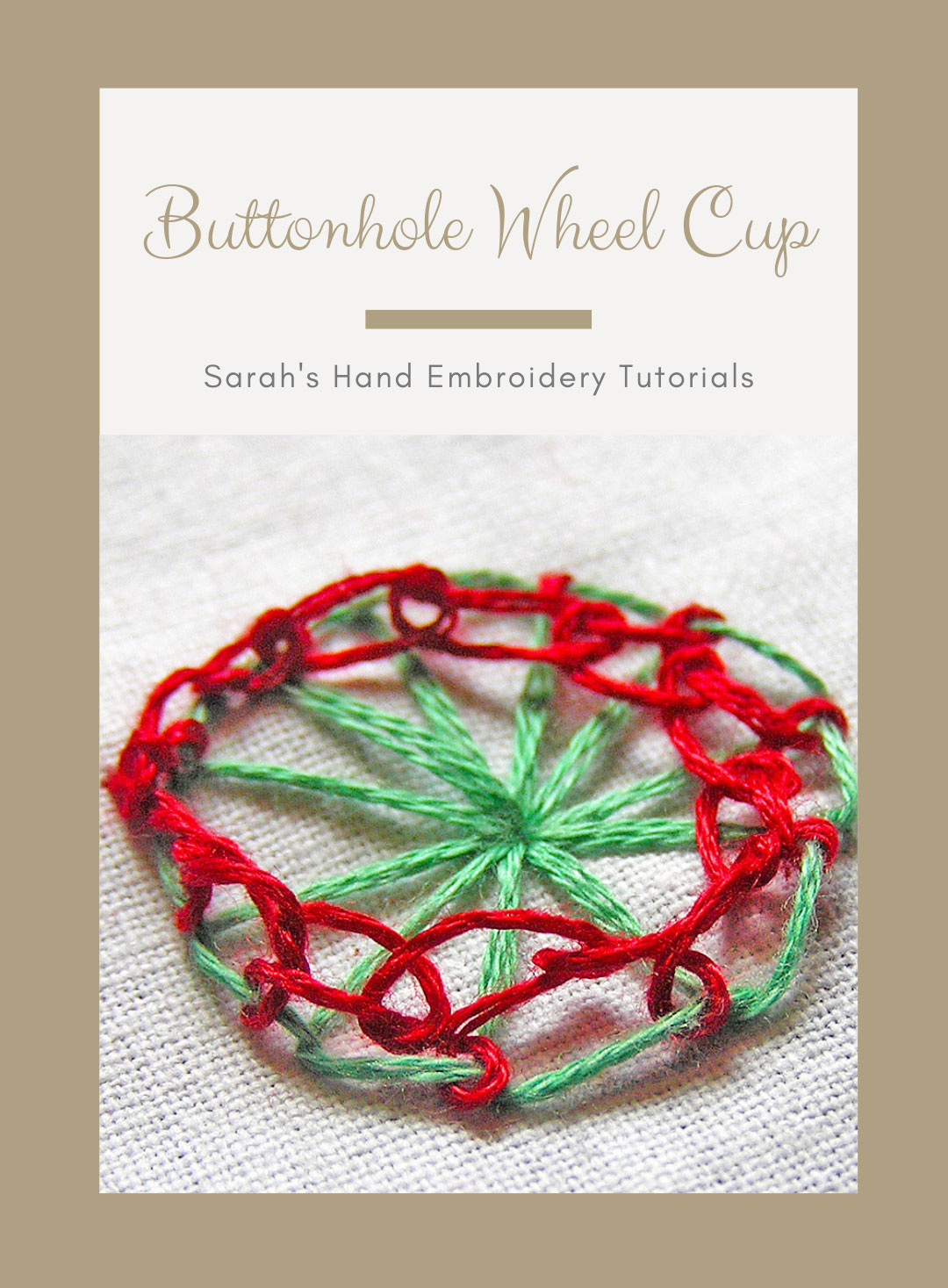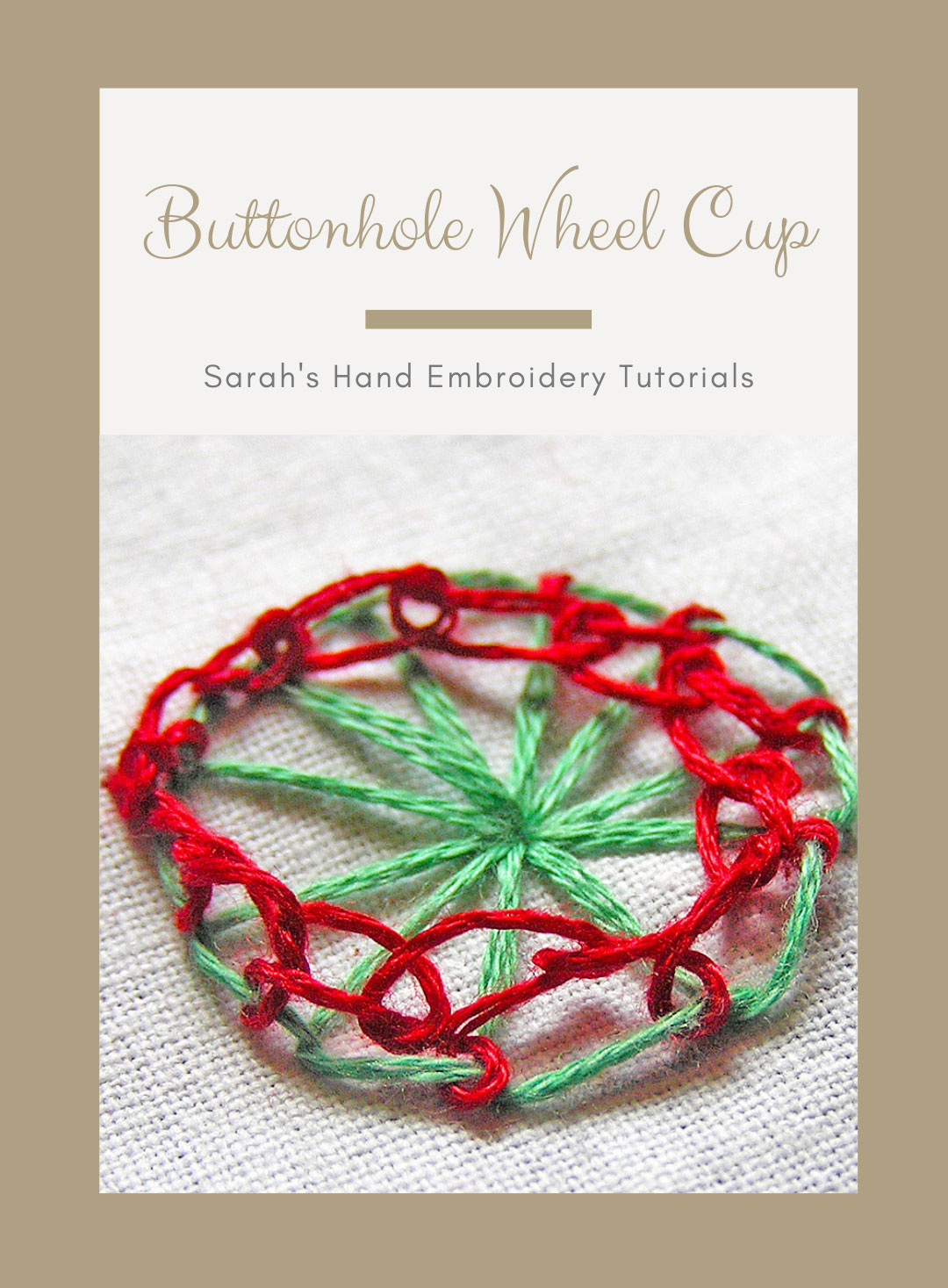 This is a very decorative, dimensional stitch. It can be used for 3-dimensional embroidery as it gives a standout look.
Buttonhole wheel cup is done over a buttonhole wheel foundation. So, you need to know the blanket stitch and the buttonhole wheel stitch to be able to do this stitch.
I have spaced out the blanket stitches and used a thin thread to make the features of the stitch clearer for the sake of the tutorial. But, the use of thicker thread, or a buttonhole wheel foundation with closer blanket stitches (closely made spokes) will help in bringing out the real beauty of this stitch. The stitch would then stand out like a little cup, as the name suggests.
| | |
| --- | --- |
| | |
| Fig 1: Start by doing a foundation of buttonhole wheel stitch. Now, bring out the needle from one corner of a spoke of the wheel, as shown. For the sake of tutorial, I have used a contrasting color, but the same colored thread can be used. | Fig 2: Start making blanket stitches with the outer rim of the wheel, as shown. |
| | |
| Fig 3: When you complete one trip around the rim, continue the same process, but this time with the previous stitch as the base. It is this process that builds up the cup around the wheel. | Fig 4: A completed buttonhole wheel cup will look like this after two trips around the rim. A Thicker thread and closely made buttonhole wheel will accentuate the 'cup' effect. |