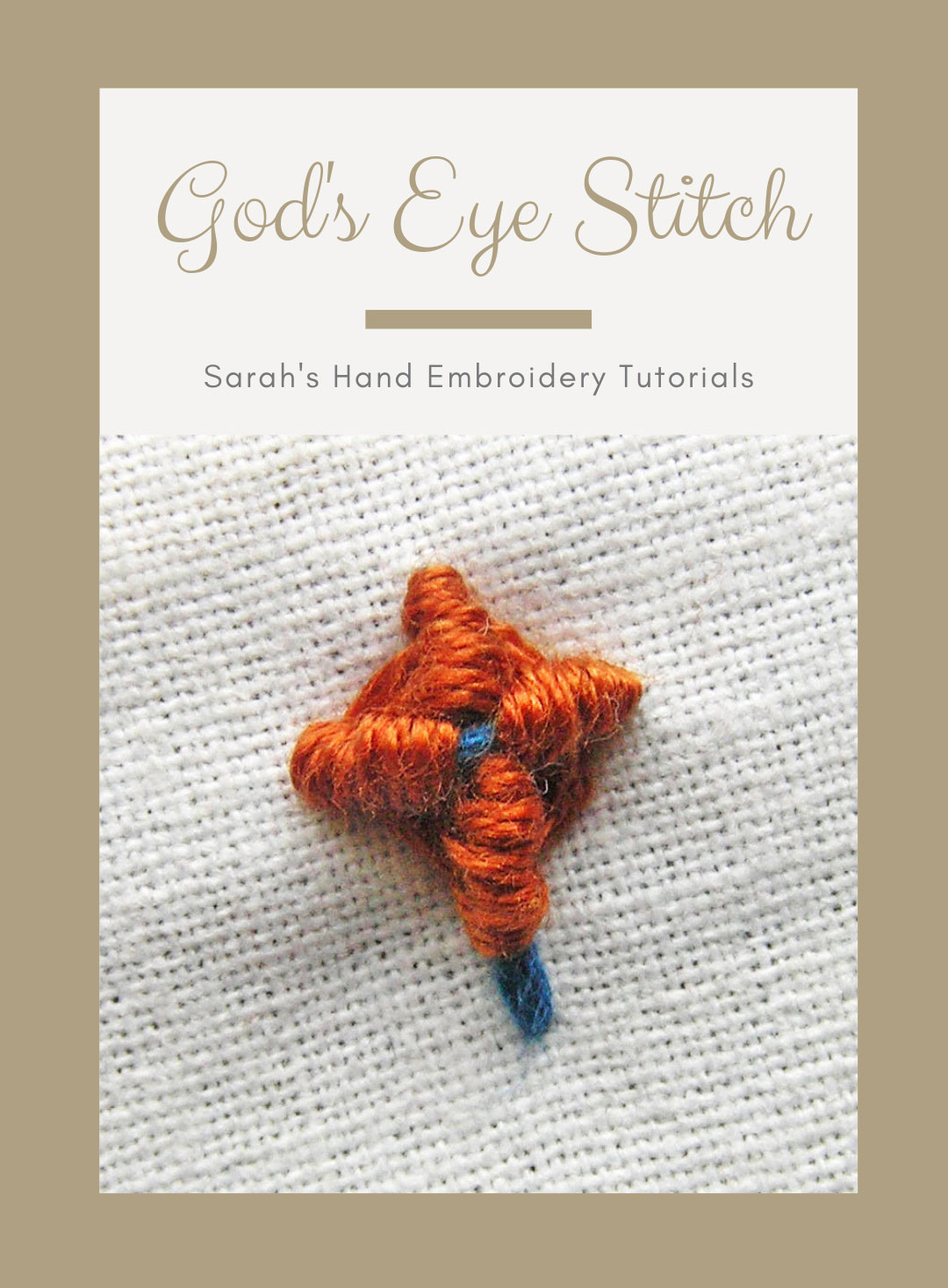 Also known as: Ojo de Dios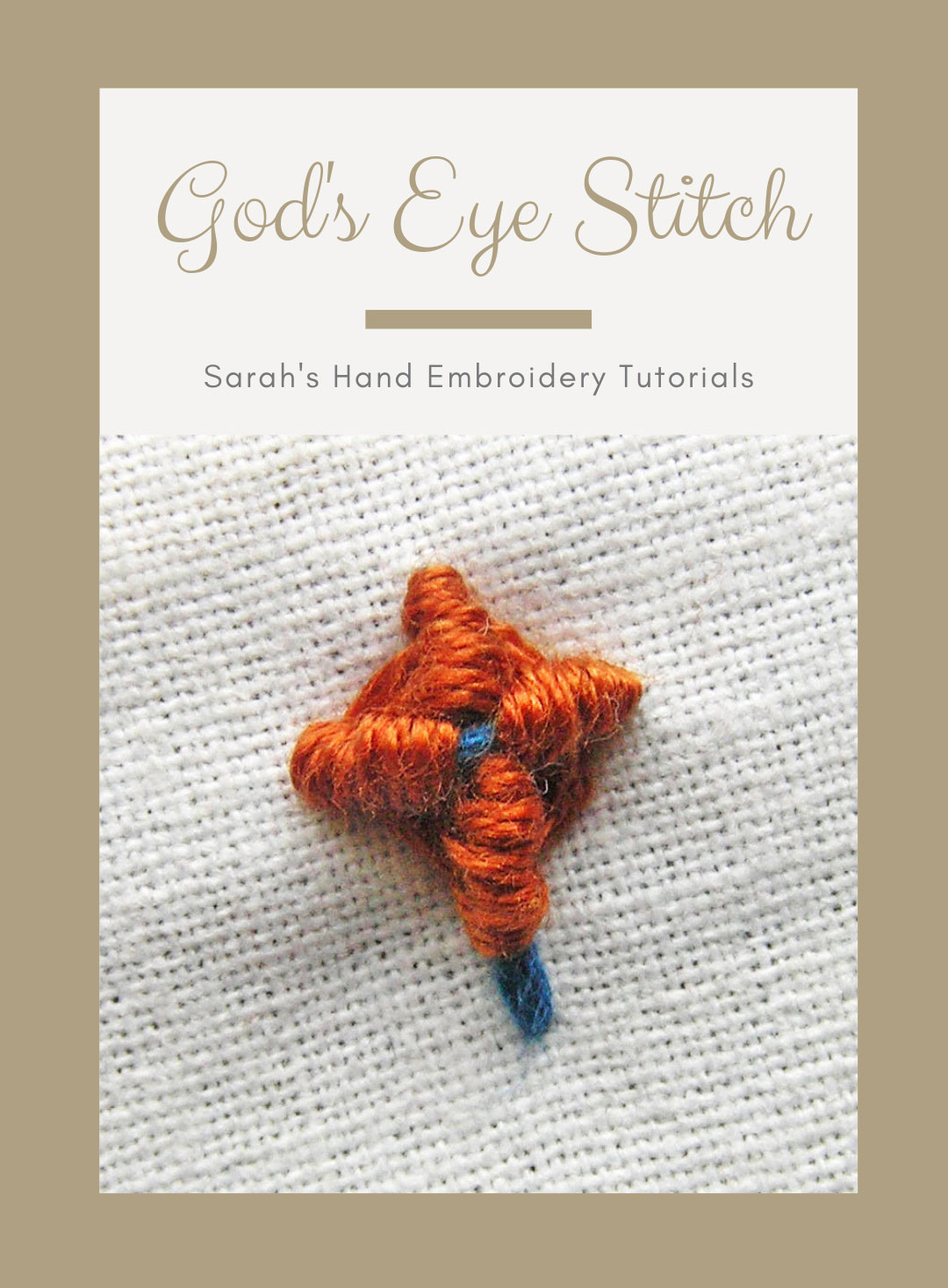 This stitch is technically similar to the whipped spider wheel stitch. The only difference lies in the base of straight stitches around which weaving is done. God's eye stitch is made of two straight stitches which lies over each other to form a cross. After whipping around the four arms of the cross, one arm will remain extended. The tutorial will make this clearer.
This stitch is inspired by a technique used to make an ancient symbol by the Huichol Indians of Mexico and the Aymara Indians of Bolivia. This symbol is a representation of the ability to see and understand the unseen, and so like the eye of God. They use two sticks in the shape of a cross around which the weaving is done using colorful threads and wool. In Mexico, the central eye is made when a child is born, adding a bit to it each year, and finishing it up when the child turns five. In Bolivia, this piece of work was placed on the altar so that the gods could watch over and protect the people.
To make this stitch, it is an advantage if you know the stitch technique to whipped spider wheel.
| | |
| --- | --- |
| | |
| Fig 1: Start by making a cross with two straight stitches, A-B and C-D, as shown. It looks like a christian cross. | Fig 2: Now, bring out the needle with a different color from one of the four corners of the cross, as shown. Then, we start whipping around each arm of the cross, taking back stitches. |
| | |
| Fig 3: Continue the process of takign back stitches and whipping around each arm till the top three arms are completely filled. The lower arm will remain extended and unfilled in the lower portion. | Fig 4: A completed god's eye stitch will look like this. A bigger cross would show clearer features. Using wool or perle cotton thread to whip around the cross would make the stitch look neater and more enhanced. |