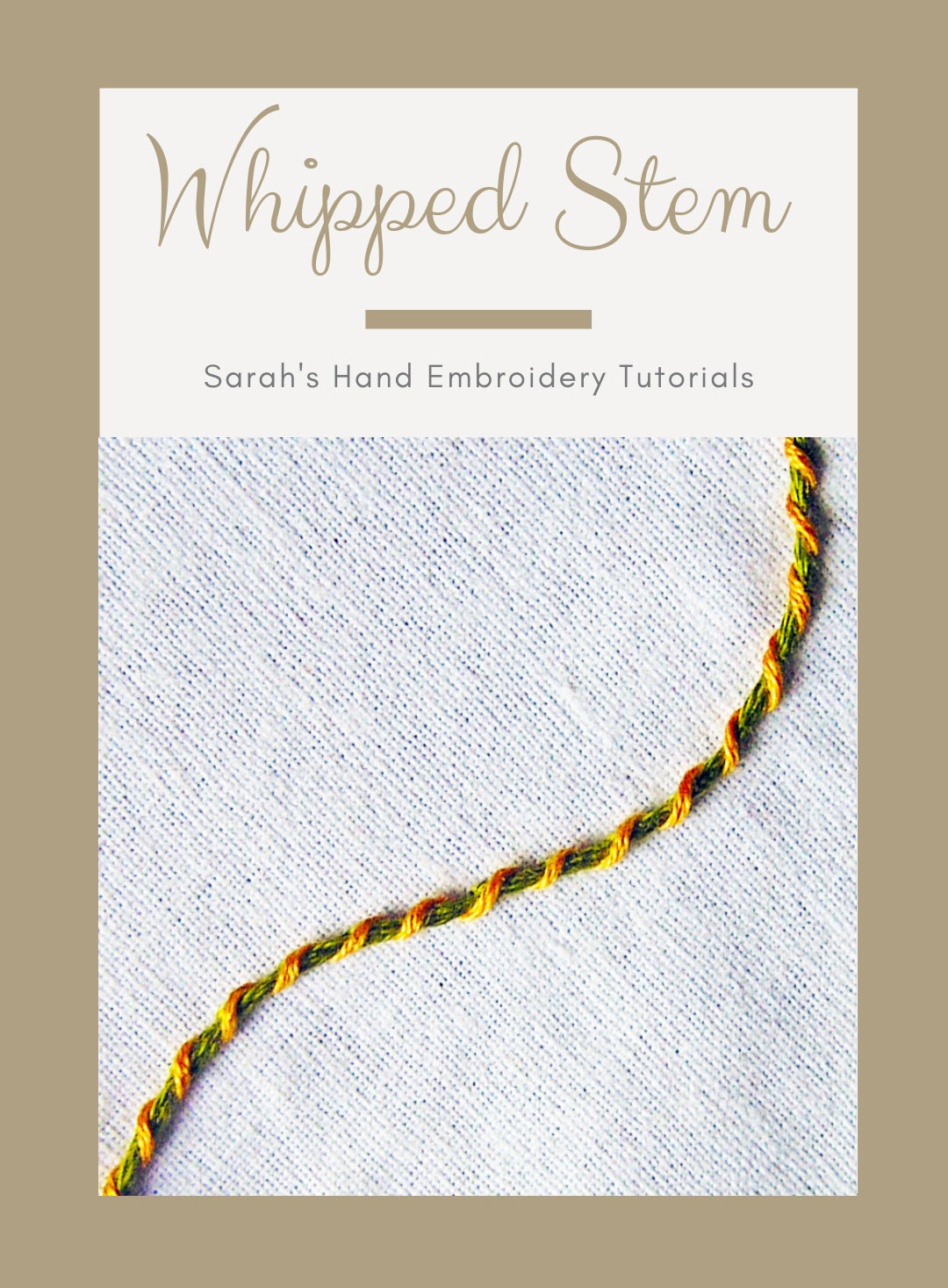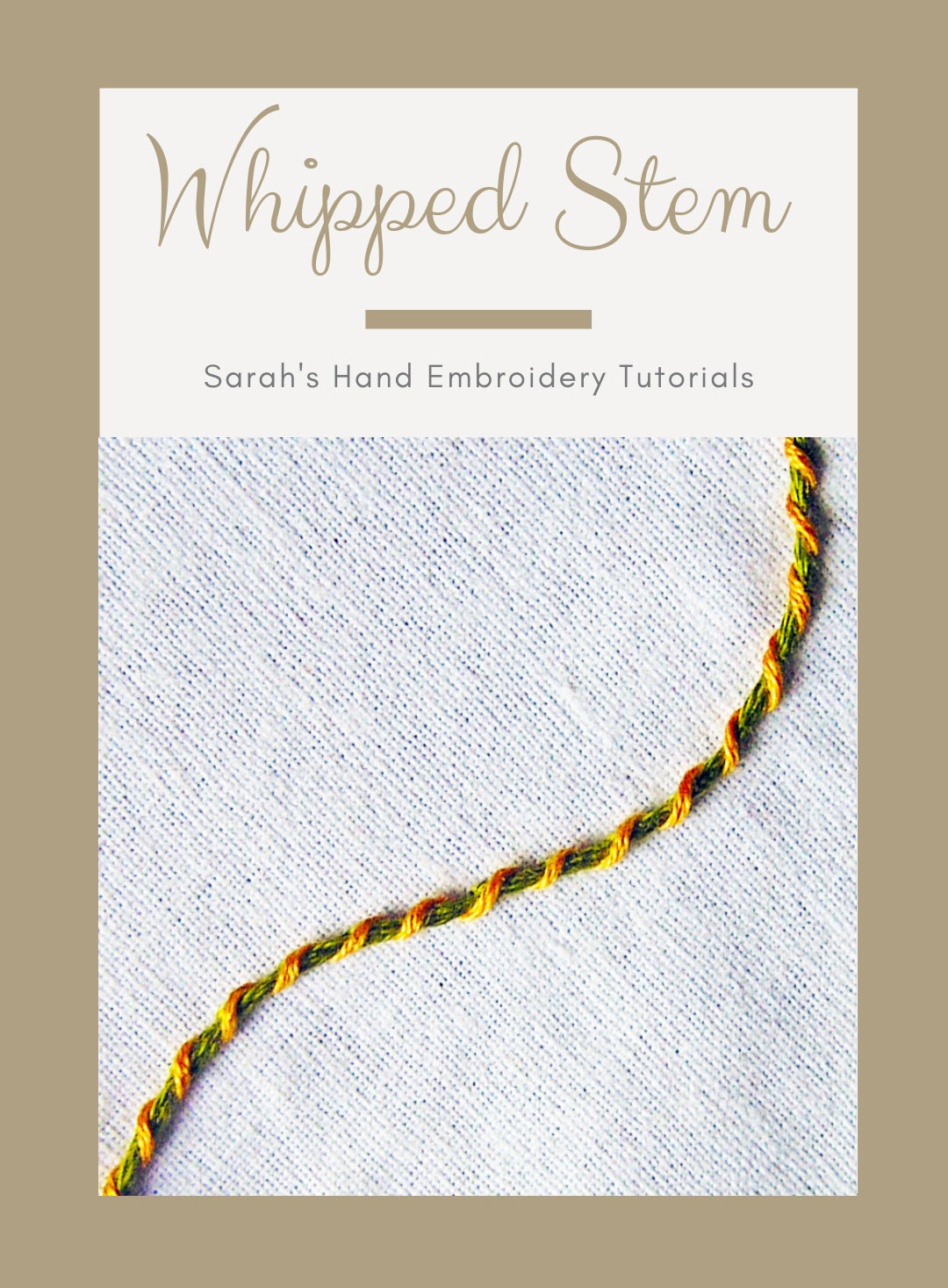 The Whipped Stem Stitch is a wonderful variation done over a foundation of the Stem Stitch. It is easy to create a blend of two colors with this stitch. It also gives the Stem Stitch a fuller look.
Fig 1: Lay a foundation of stem stitch. Bring out another thread through the start point and pass it through the first stem stitch.
Fig 2: Continue this winding action between each stem stitch.
Fig 3: You should finally get a pattern as shown.