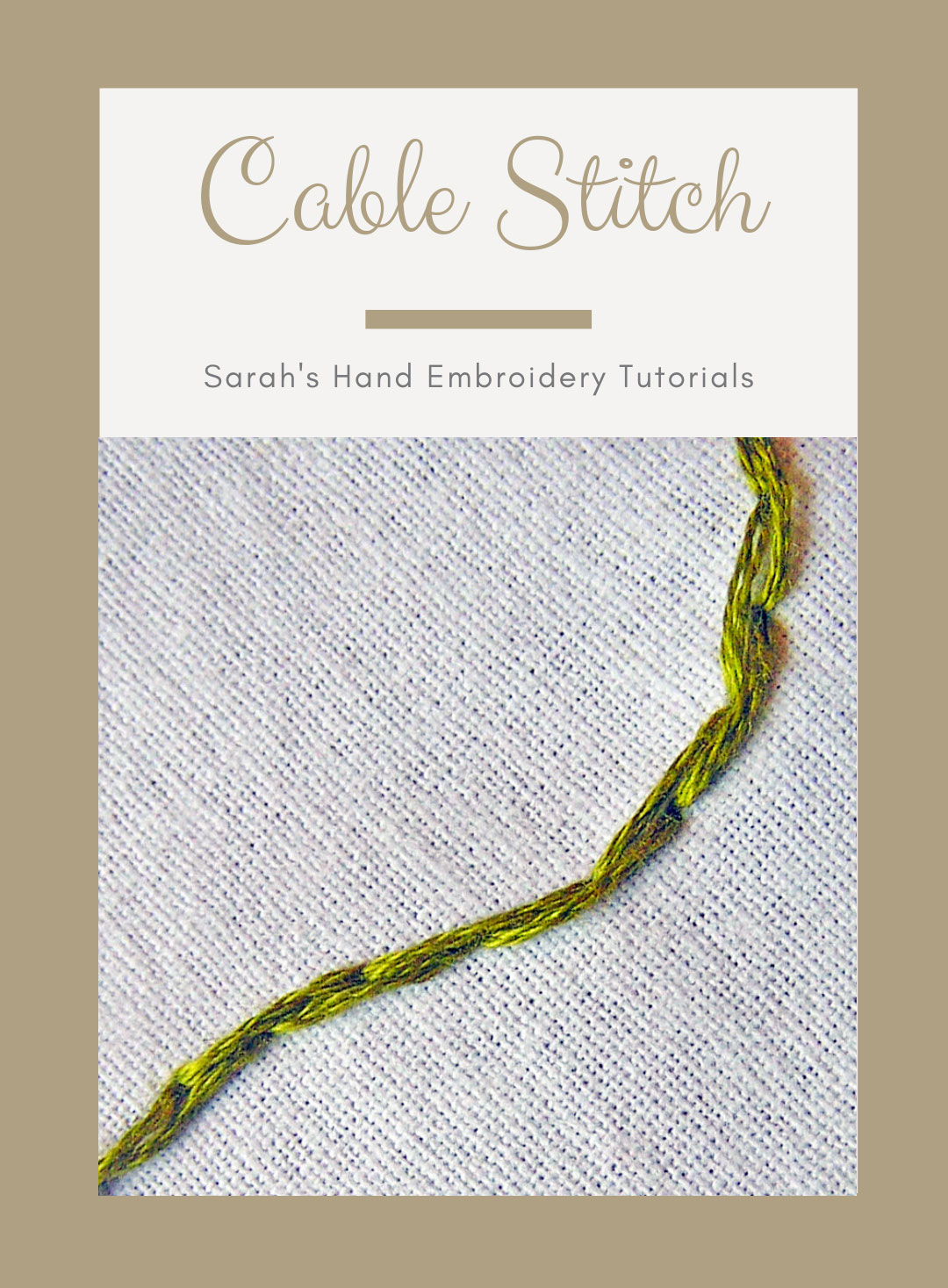 Also known as : Side to Side Stem Stitch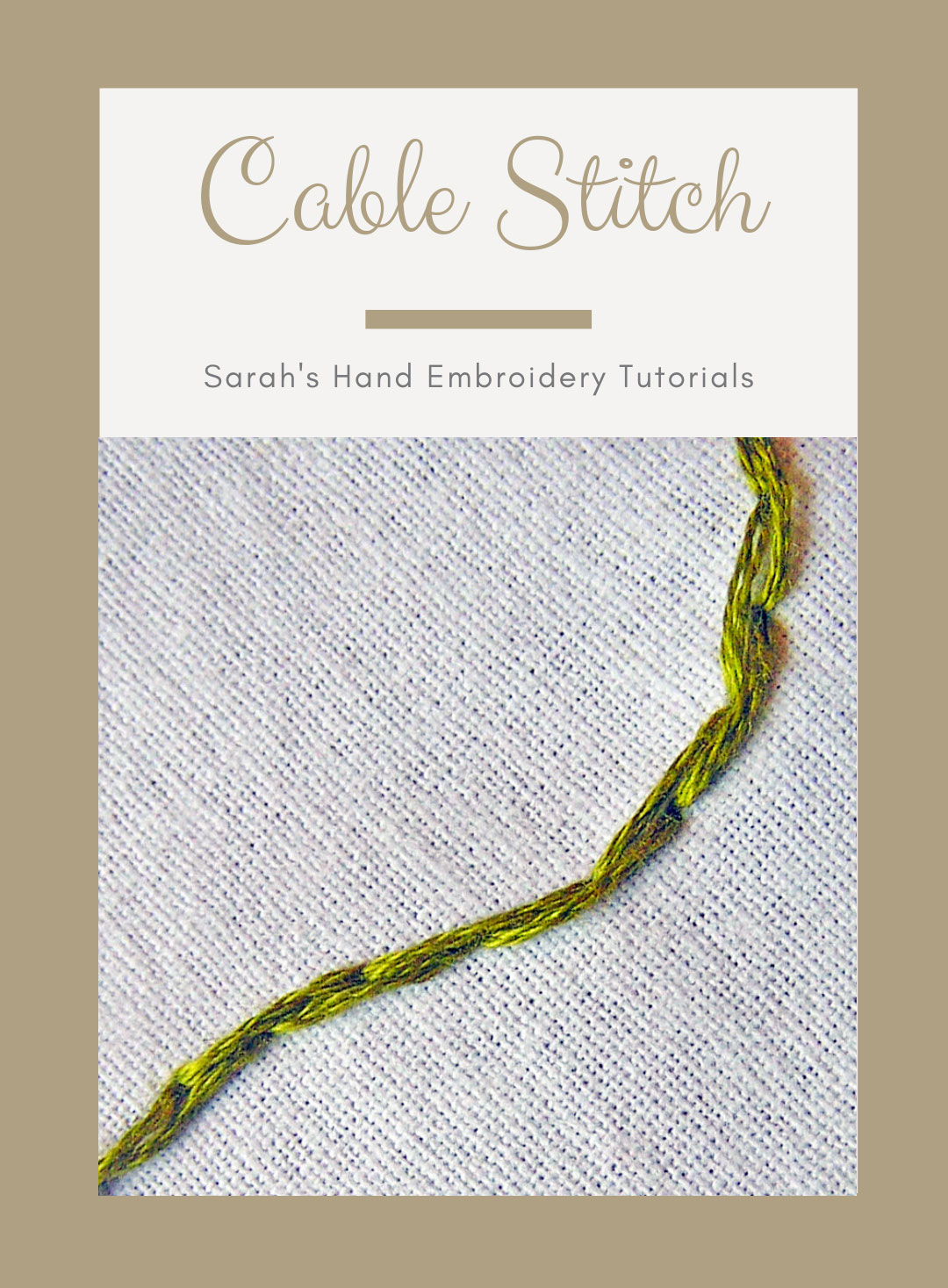 This uses stem stitch and outline stitch alternately. The final effect is a line with a 'bricked' look.
To make the logic clearer, I have drawn a temporary stitch line with a pencil. A stitch line is through which all stitches will be running. Now, note that all the stitch points in cable stitch will fall ON the stitch line. I will be working this stitch from left to right. This instruction is for right-handed learners.
Fig 1: Bring out the thread out through A and put it in through B. Take the needle backward to bring it out through C. Note that C lies halfway between A and B.
Fig 2: This creates a single stem stitch.
Fig 3: Now, take the thread in through D and bring it out from B. Take the point D in such a way that B lies halfway through C- D. Also, the point B will lie BELOW the stitch C-D. This will create an outline stitch.
Fig 4: Continue making a stem stitch and outline stitch alternately to get a final brick-like effect.
Fig 5: The reverse of the fabric will give you a back stitch pattern.