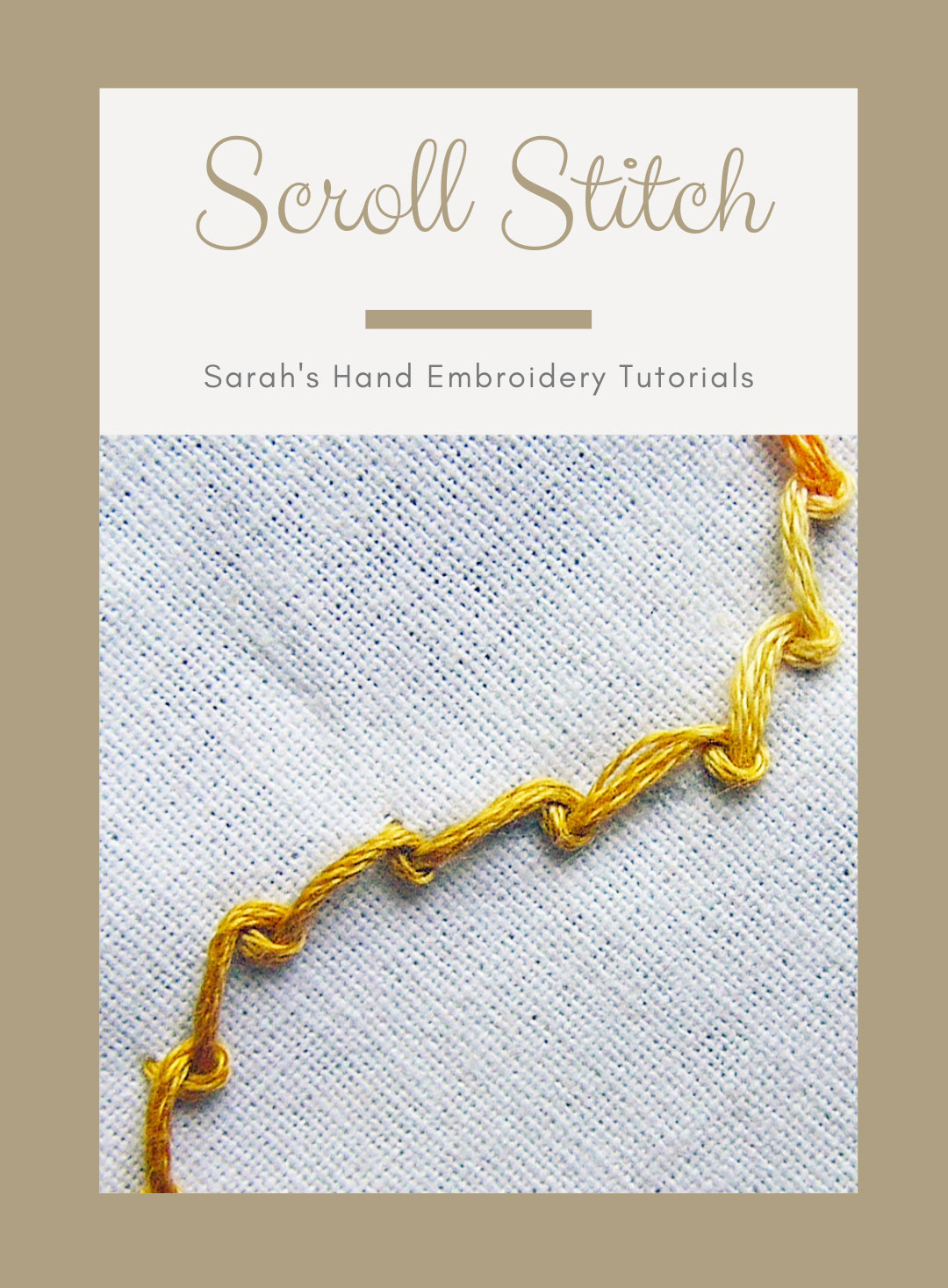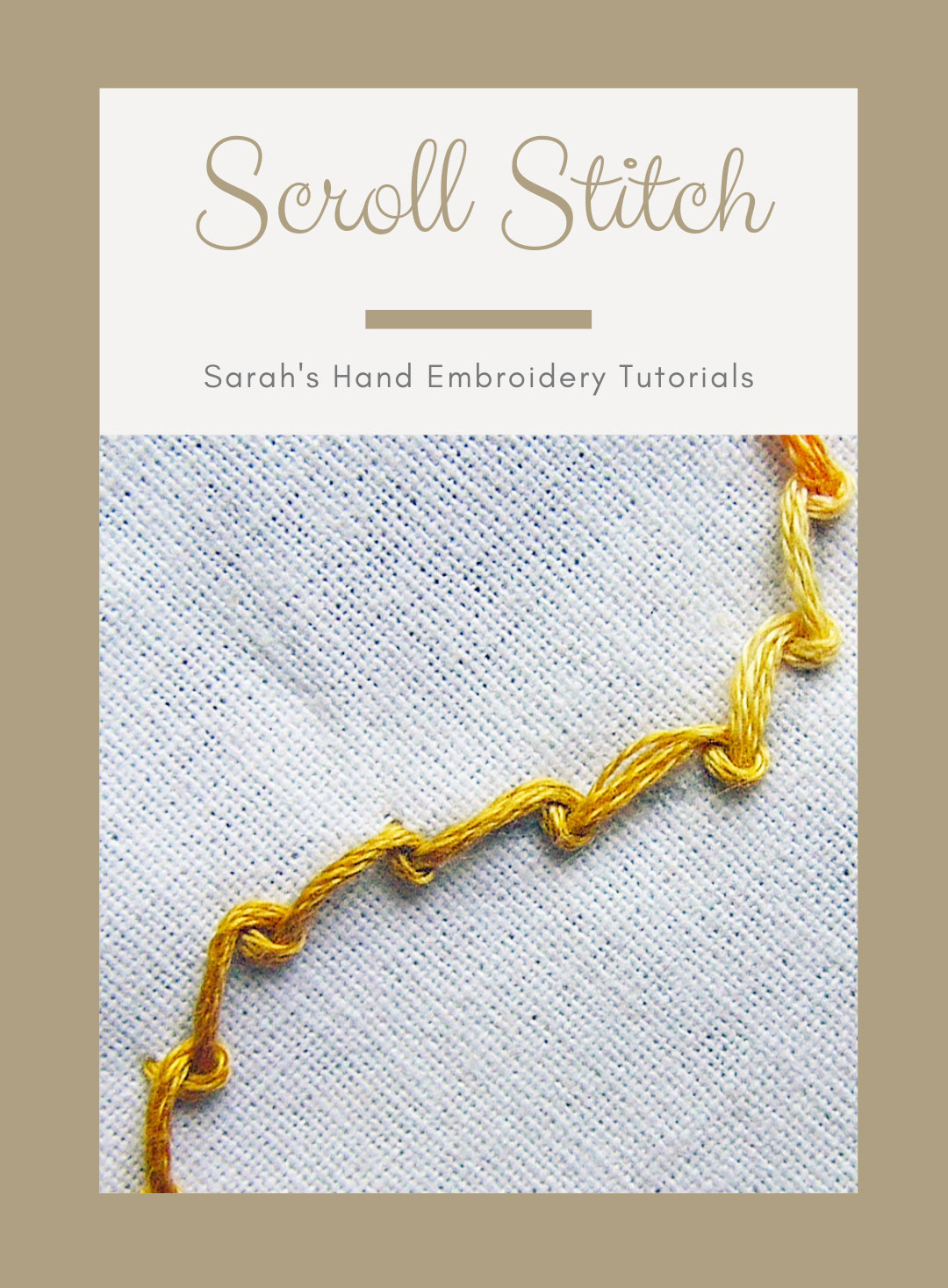 This stitch reminds me more of a 'wave'. Certainly, a gorgeous stitch to fill in patterns. It can also make beautiful looking borders or can be used as a decorative stitch in various embroideries.
Scroll stitch is worked from left to right. I will be following a curved stitch line to demonstrate this stitch.
Fig 1: Bring out the needle from the left end of the stitch line. Now, at a short distance towards right, take the needle in and out of the fabric from either side of the stitch line. Keep the thread below the needle while you do this. Don't pull out the needle completely.
Fig 2: Next, turn the thread around from under the needle again, to form a circle as shown above.
Fig 3: Pull the needle out completely to get a stitch as seen above.
Fig 4: Continue this pattern of action of making circles around the needle as you progress towards the right.
Fig 5: A finished line of scroll stitch will look like this.