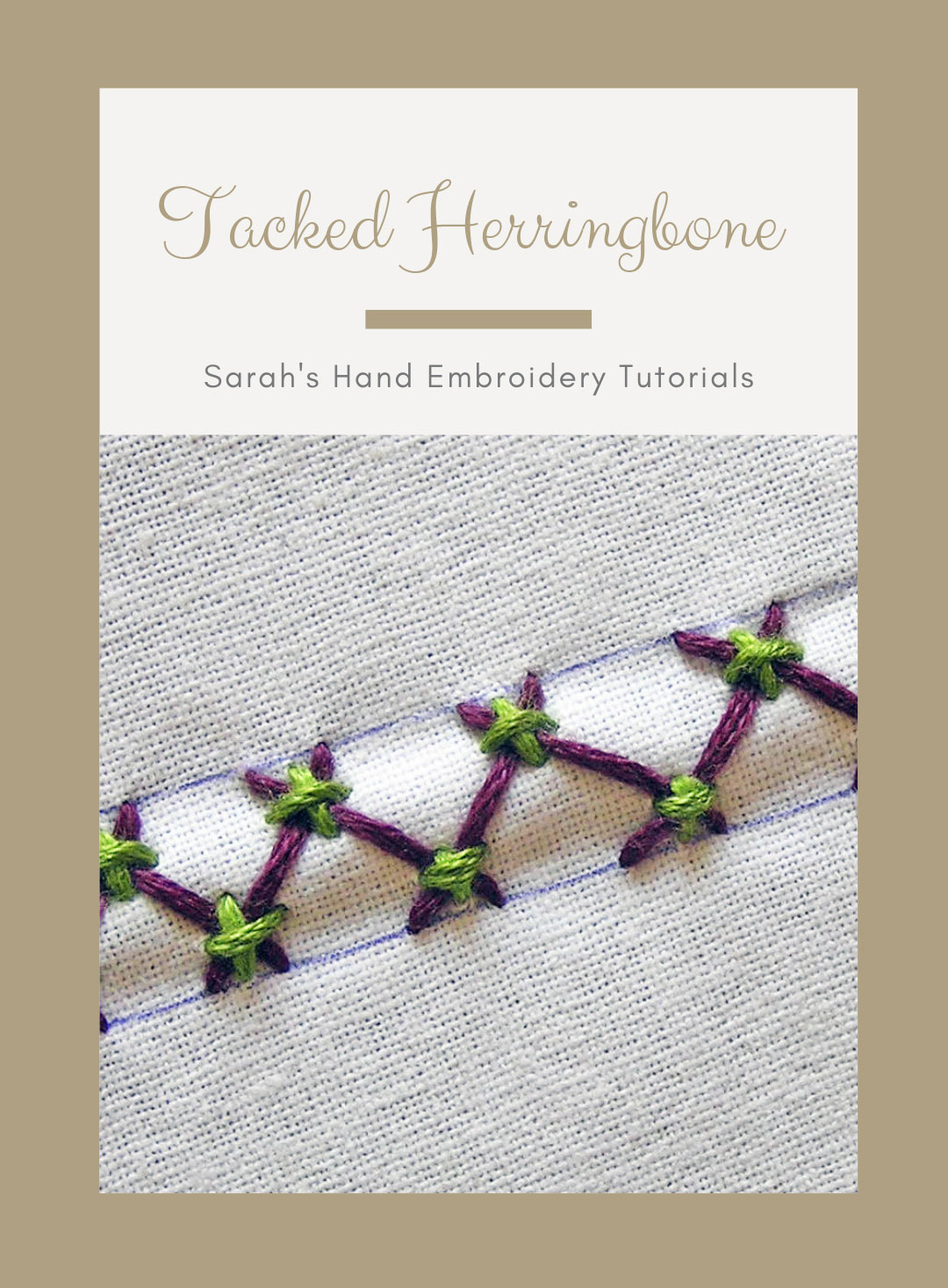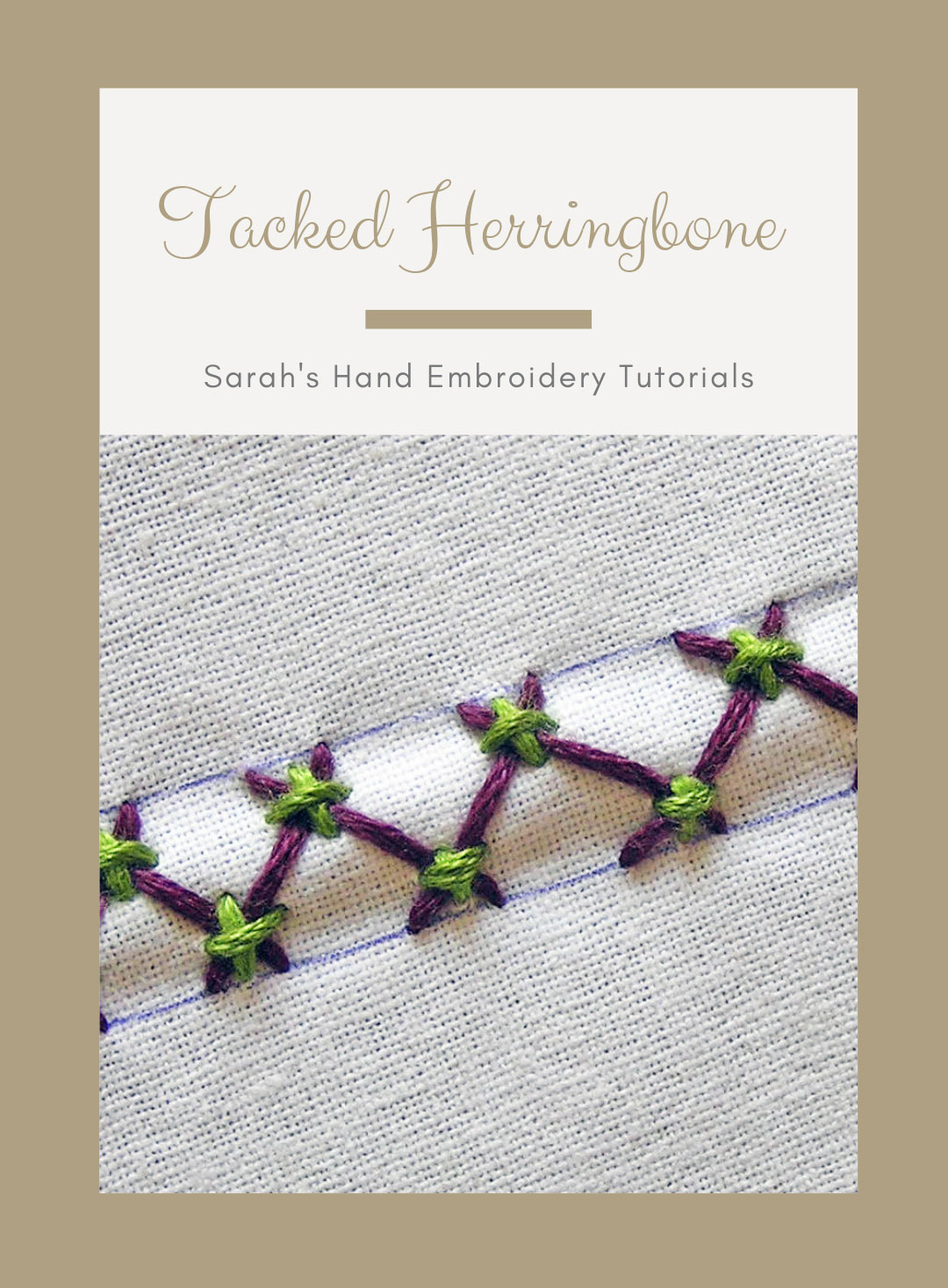 This stitch is done with herringbone stitch as the base. The herringbone stitch is tacked down using small straight stitches at the crosses. There are two ways this can be done: one, by using just a single stitch over the crosses. Second, by using two stitches across each other over the crosses. The illustrations will make it clearer.
You need to know how to do herringbone stitch before beginning this tutorial.
Herringbone Stitch: Make a row of herringbone stitch for the base.
Variation 1:
Fig 1: Using a contrasting thread, we start making straight stitches over each 'crossing' of the herringbone stitch, as illustrated.
Fig 2: Continue this simple process for the entire row of herringbone stitch. This tacking makes sure that there is an extra firmness added to the stitch, as well as add to its look.
Fig 3: A finished tacked herringbone stitch would look like this.
Variation 2:
Fig 4: We can add to the tacking by making a straight stitch across, like illustrated.
Fig 5: A final look of this type of tacking would look like this.