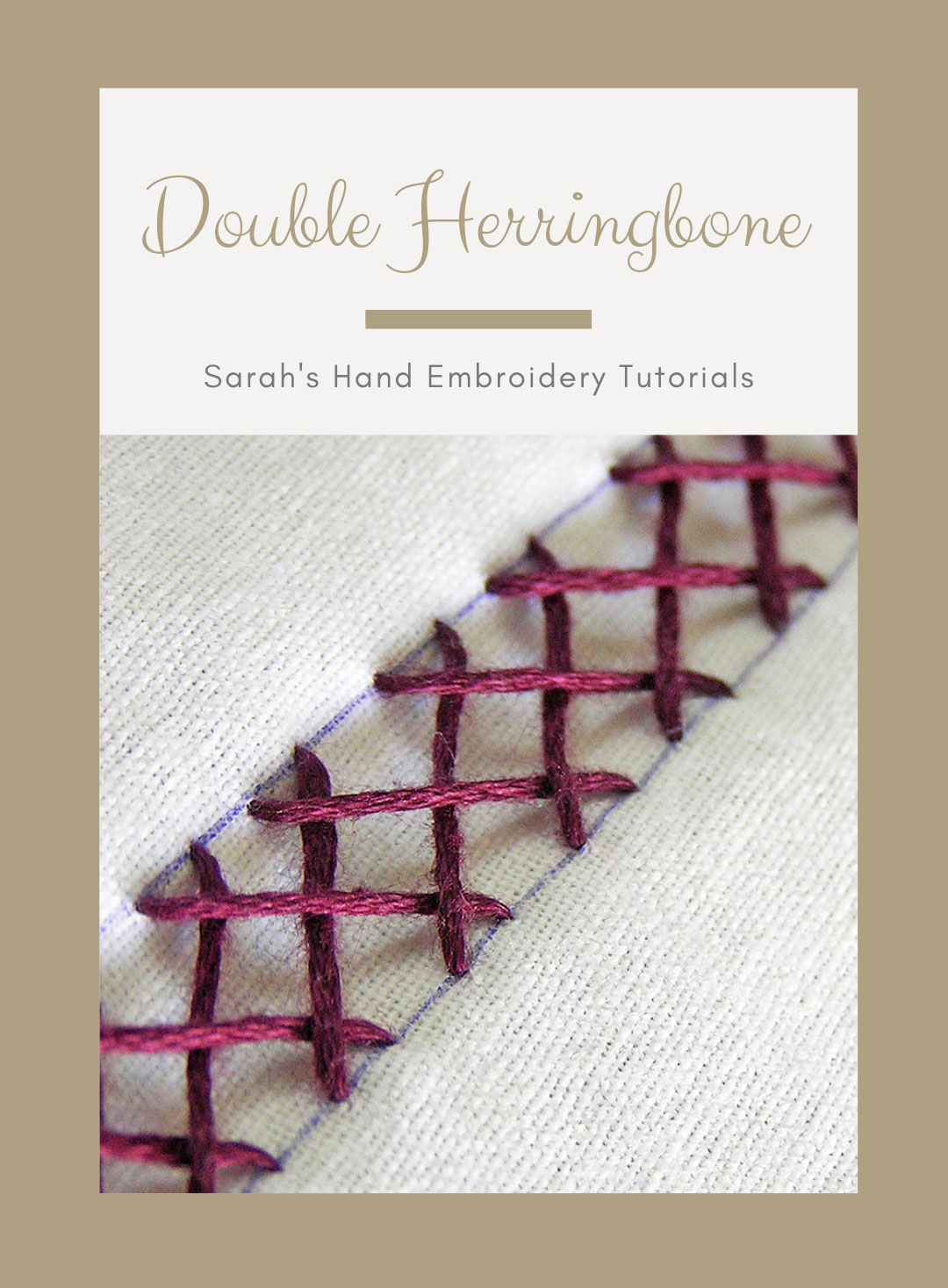 Also known as: Indian Herringbone Stitch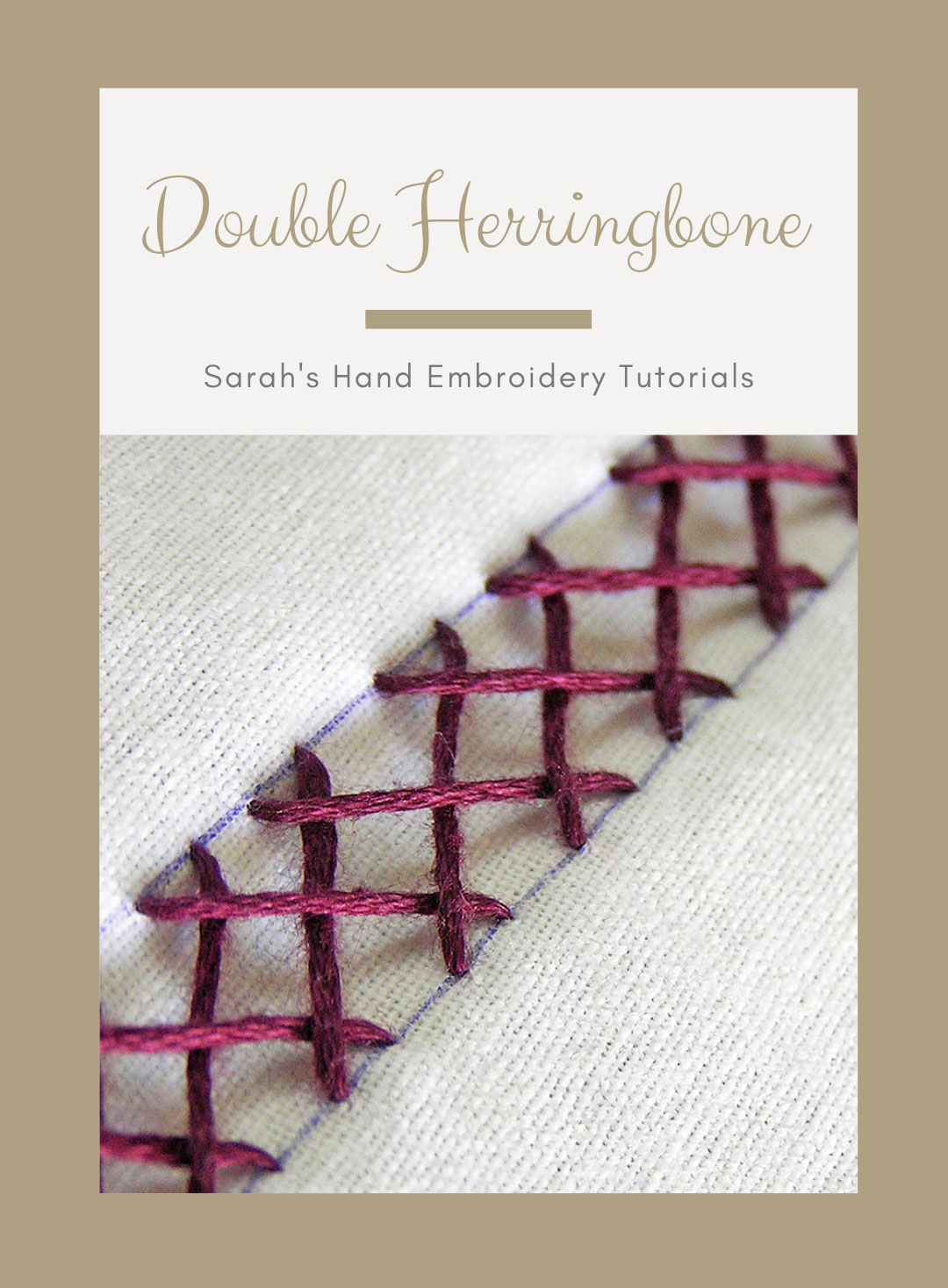 This stitch lays a foundation for many other complicated weavings and variations of herringbone stitch. As the name suggests, it is a combination of two rows of herringbone stitches made over each other. It also forms an important part of one of the most famous of ethnic Indian embroideries called Kutch work, a possible reason why it is also called the Indian herringbone stitch.
You need to know how to do herringbone stitch before beginning this tutorial.
Herringbone Stitch: First, make a row of herringbone stitch. This will form the foundation, over which we will do the second row of herringbone stitch, slightly woven into it.
Fig 1: Bring the needle out from A, put it in through B and then take the needle back out from C, like you would for a herringbone stitch. Make sure A, B and C lies in sync with the stitch points of the previous herringbone stitch, as illustrated.
Fig 2: Now, take your needle above the stitch A-B, but below the stitch of the previous herringbone row. This is an important process.
Fig 3: Continue with the similar process throughout.
Fig 4: A finished row of double herringbone stitch should show up like this, as though woven into each other.