It is one of the oldest known stitches that has been found to be used widely among varoius cultures from asia to europe. The stitches follows a pattern of looping the thread to create chains in different ways. Its widespread use can be seen in  Kashmiri numdahs, Iranian Resht work, Central Asian suzani, Hungarian Kalotaszeg "written embroidery", Jacobean embroidery, and crewelwork.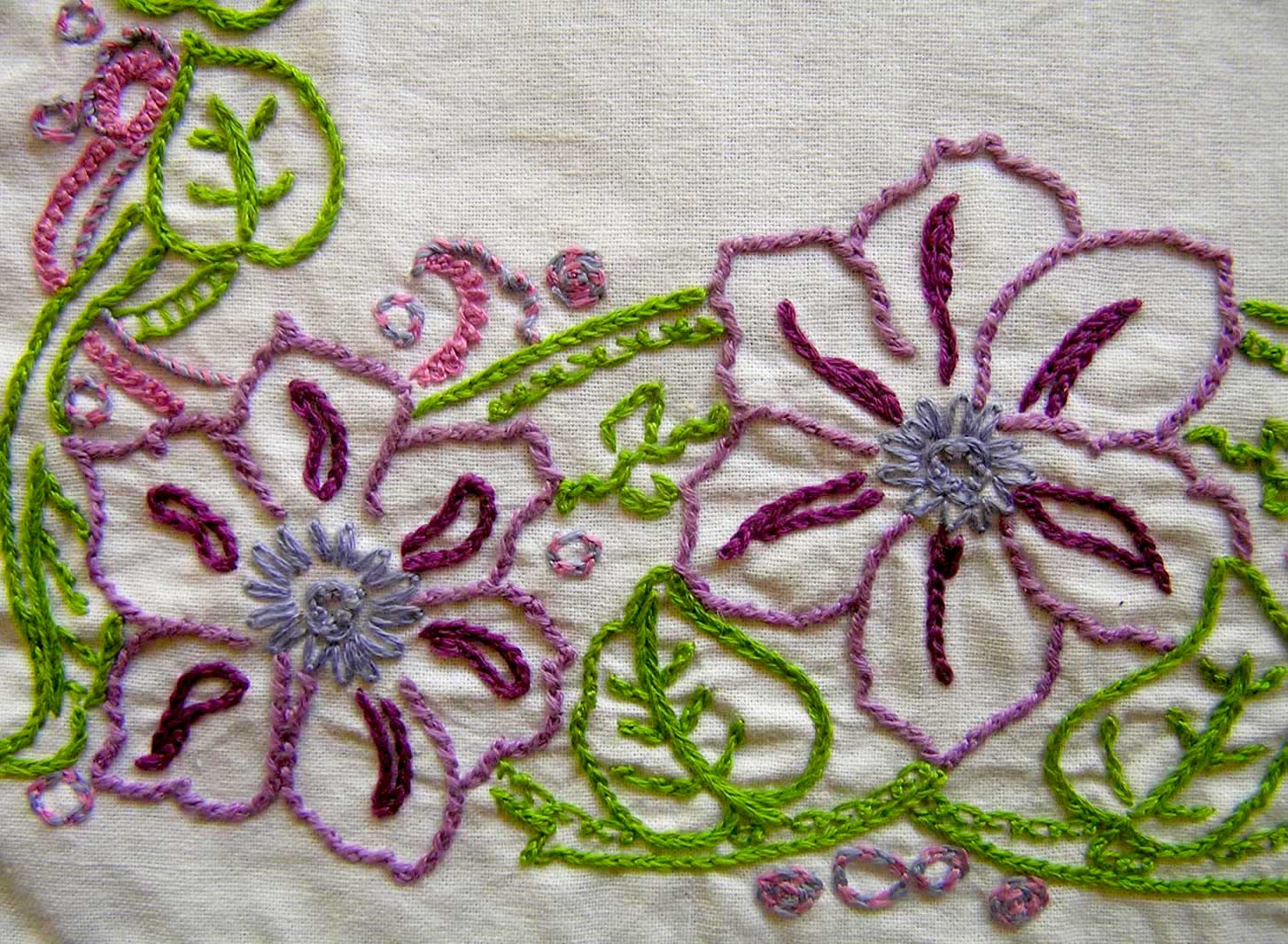 handembroidery sample : chain stitch family
The pattern of chain stitch is also used in making other orders of handwork like crochet, macarmè and needle lace works.
The chain stitch family has probably the most number of members in it. I, myself, was surprised at the number of different chain stitch varieties we had! Beginning from the most basic, I will be moving on to the more complicated ones.
Pin It