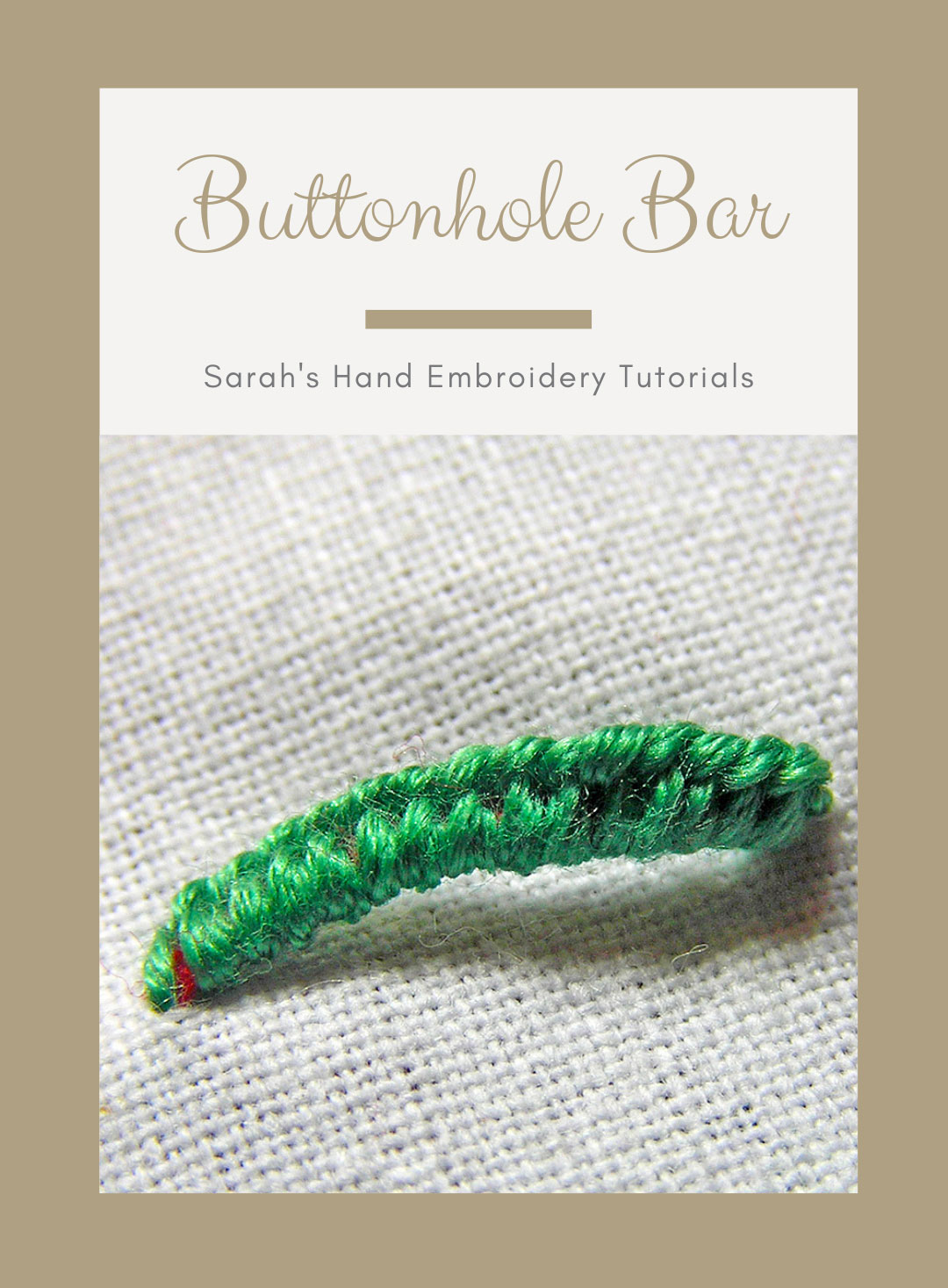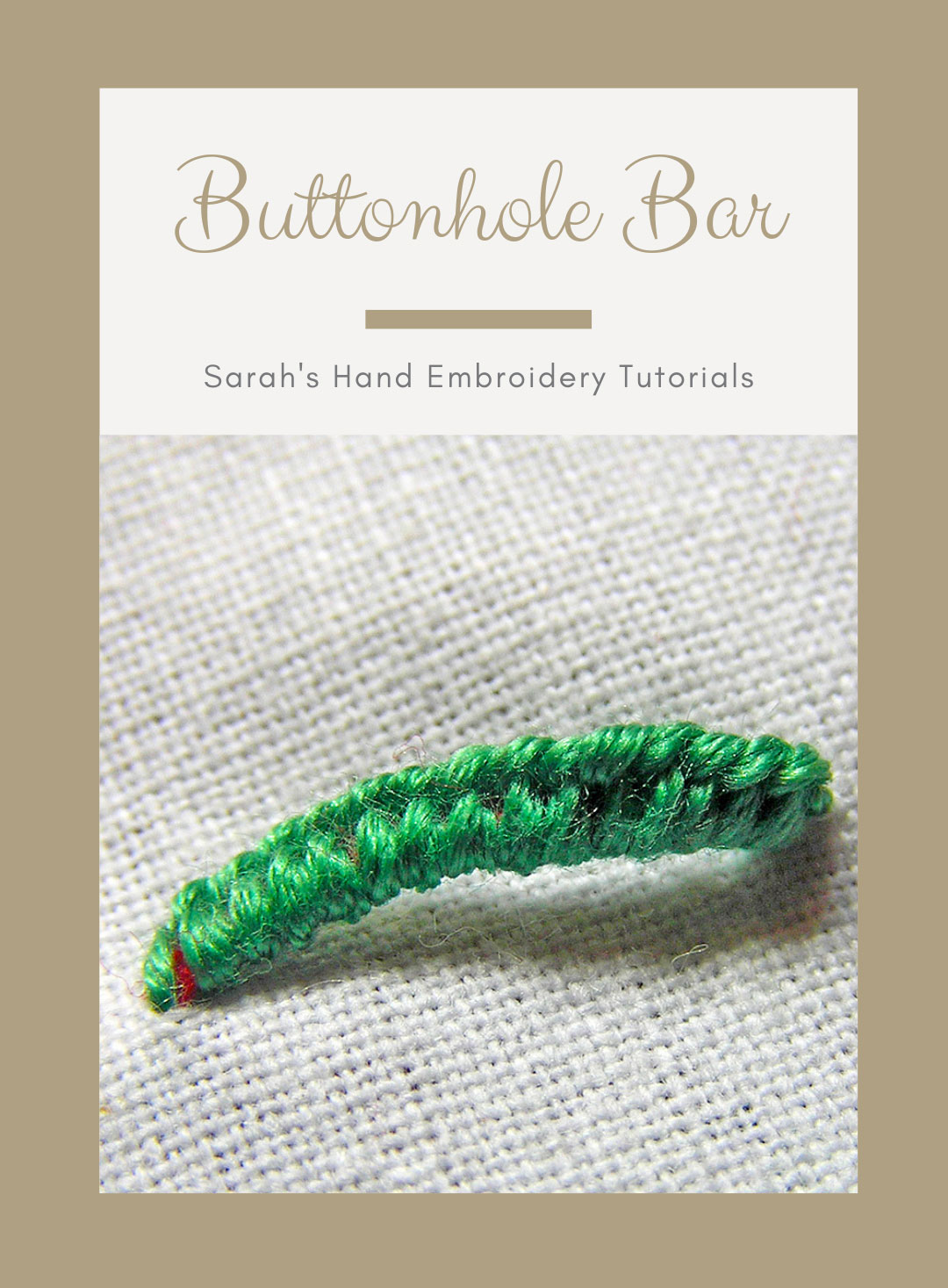 This is a multipurpose stitch made over a foundation of a long straight stitch. The blanket stitch covers this straight stitch, without touching the fabric, hanging out like a loop. This method of stitch can be seen in some traditional needlelace embroidery forms like Aemilia Ars, from Bologna, Italy.
This technique is also used to make hook loops in clothing.
Since this stitch throws out a dimensional effect, it can be easily used and experimented with in dimensional embroideries as well.
Though this stitch is popularly known as buttonhole bar stitch, it uses the blanket stitch. So, you need to know the blanket stitch to be able to continue with this tutorial.
Fig 1: Begin by making the foundation of straight stitches. The illustration shows two straight stitches made between points A and B.
For the sake of the tutorial, a contrasting colored thread is used, but ideally, a similar colored thread is better.
Fig 2: Now, Bring the needle out from the point A. Take the needle from under the straight stitches without plucking the fabric underneath. Loop the thread around the needle as we would for the blanket stitch.
Fig 3: Pull the needle out. We get our first blanket stitch over the bars of straight stitches. Now, continue with the process for the entire length of the straight stitch.
Fig 4: Half way through the stitch would look like this. Keep nudging the finished stitches to keep them close to each other.
Fig 5: A finished buttonhole bar stitch looks like this. You can make the straight stitches loose to give it a more outstanding effect.