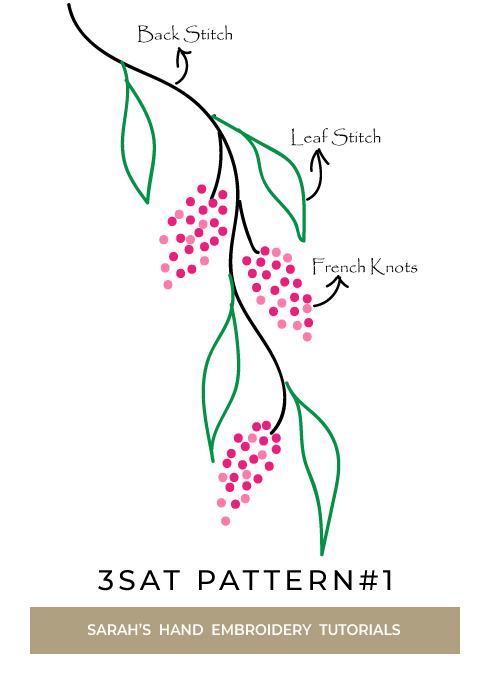 3SAT Project – Three Stitches At a Time Project
The 3SAT Project is a project through which we help you to learn the embroidery stitches with ease. While most of us can learn the stitches, it is difficult to get a pattern where we can apply those stitches while learning. This project helps you to learn three stitches at a time through an easy pattern that can be drawn by free hand.
Just click on any pattern you like and enjoy learning! And, yes, don't forget to upload your finished projects in the respective pages and share it with us.
---